The Guardian - Friday 14 December 2012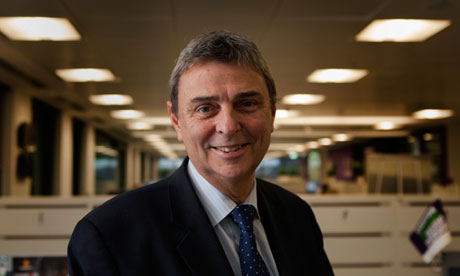 Dave Prentis says UK's biggest public sector union is prepared to strike on issue of pay and party needs to get onside


Andrew Sparrow, political correspondent
www.guardian.co.uk,
Friday 14 December 2012 17.17 GMT
The leader of the UK's largest public sector union has accused

Labour

of "avoiding all the big issues" and said the party will have "no hope" at the general election unless it adopts much stronger anti-austerity policies.
Dave Prentis, the Unison general secretary, said Labour should go into the election promising to abandon public service cuts and to ensure that all public sector workers receive at least the living wage.
Although he was broadly positive about

Ed Miliband's leadership, Prentis, whose union represents 1.3m workers, making it the largest in the public sector, criticised the opposition for being too cautious.
• Read the full interview with Dave Prentis
http://www.guardian.co.uk/politics/2012/dec/14/labour-no-hope-dave-prentis-union
.